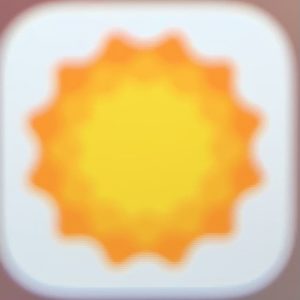 Hi Everyone,
I started Noom this week and I'll tell you why. Last Tuesday my husband and I made the road trip home from snowy Chicago after visiting with the grandbabies. Needless to say, roads were icy and difficult to navigate and what normally is a 5 1/2 hour drive took seven. We didn't stop except for a couple of potty breaks. It gave me time to think and eat the bags of peanut butter filled pretzel nuggets, Bugels, and cheddar Chex mix we brought along. I don't normally eat junk food, but it was there, and I was there, and well you get the picture.
Being imprisoned with bags of junk food is very similar to my life this past year. I realized driving home that day with my fingers covered in cheese dust, that it was time for a change. How did I get here. I'd let my good habits go by the wayside, using Covid as an excuse to binge. I now was paying the price,. I had gained unwanted pounds and no longer felt good. This had to stop.
I have lost weight and gained weight all my life. I've participated in countless ways to lose weight. I've counted calories on my own, I've gone to Weight Watchers and Jenny Craig. I've used Slimfast and Alli. The thing is, all of these programs and supplements work. Every single one does if you are dedicated and follow it. Some programs are more expensive than others, some lend more support, some get you to your goal quicker. Like I said, they all work. It's all about calories in, calories out. I needed something that would not only work, but I needed a way of taking off the excess pounds and keeping it off. So, after being bombarded with television and Facebook adds about Noom, I finally checked it out and signed up on that car ride home.
Here's why I decided to sign up. First it appeared to be less expensive than the other programs I've used and it focused more on our behaviors as they pertain to food. It guides you through your own understanding of why you make the choices you make and ways to gradually change your way of thinking about food. It's really not something I didn't already know, but they put it in terms that make more sense. There is accountability and support, like other programs, but the behavioral science aspect it really helpful.
I'm not looking to lose lots of weight, ten pounds max. I just want to feel strong and healthy and improve my nutritional habits. I'll let your know how it goes. I'm not a spokesperson for Noom and am not promoting it, I'm just sharing my experiences with you.
My weight has always been a struggle for me and this year has made it particularly hard. I just want to move in a more positive direction. It starts with making better choices for myself. I'm going to try. Some days will be better than others, but I'm okay with that, because I've already taken that first step to good health.
I'll let you know as the weeks go by how it works. Until then, wish me luck!
Cheers!