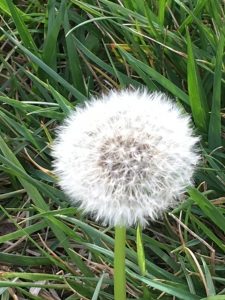 Hi
Hi Everyone,
Can you feel it? Stop, look around, listen. It's the sights and sounds of life slowly returning. I don't know about you, but I honestly feel like I can breath again, even with spring allergies. I'm fully vaccinated and have officially hugged each one of my grandchildren and my niece and nephew. The trees and flowers are blooming, restaurants are opening, and people are out and about. I know we're not completely out of the woods, but we can see the bold shafts of light breaking through the trees.
Some of you may have noticed that I haven't written my blog for awhile. to be honest, I have literally been taking a hiatus from inside the house now that spring has made its appearance. That and grandmother duties during spring break have occupied some of my time. It was exhausting and exhilarating but I loved every moment of it.
However, I did want to update you on my Noom report. I have lost 14 lbs. and am very happy with my progress. The greatest thing I've discovered with this program is that I can still eat ice cream every evening if I want. No guilt, no obsessing over it. In fact. I am eating many of the things I never gave myself permission to eat before. Notice I didn't say "more" of the things" but basically adding foods I told myself were off limits. So, would I recommend this program to you? Truthfully, I don't have an answer because what worked for me may or may not work for you. However, I would recommend giving it a try if you've tried other programs and haven't been successful or pleased with the outcomes. Again, no endorsement, just passing on my experience.
I wish for you a wonderful spring as it blooms forward into summer. Here's to better times ahead. Also, you are important to me, so make sure you get yourself vaccinated.
Take care and stay safe!