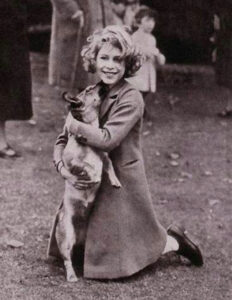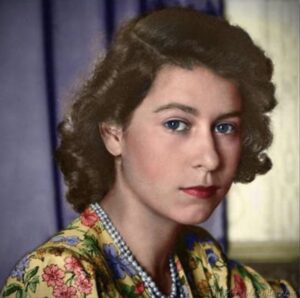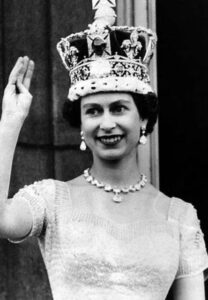 She had already been Queen for four years when I entered this world. I still remember as a young child watching the black and white footage of Queen Elizabeth as she traveled to faraway places, fulfilling her duties to the monarchy. It all seemed so magical seeing the majesty of it all, the pomp and circumstance surrounding the royal family. The closest I ever came to feeling that kind of grandeur in our country was when John F. Kennedy took office. As I got older, I thought it all so ridiculous, the thought of kings and queens in the twentieth century seemed archaic. But, what I didn't truly understand, was the purpose the royals served to their country. There was richness in history, a pride in country, and a true obligation to serve for the betterment of their nation. They stood as the symbol of strength, the sovereign crown.
I remember visiting Buckingham Palace and Windsor Castle for the first time. Nothing quite prepares you for the strength and power that exudes from every corner of those walls. It gave me chills to think that the likes of Henry the VIII, Queen Elizabeth I and Queen Victoria walked those same floors. I also thought about the enormous responsibility that lie at the feet of those who would become king or queen.
I think that's why I had so much respect for Queen Elizabeth II. For all the pressures of the monarchy, she appeared to rule with such grace and sensibility. Even in the face of such difficult moments in her sixty-five year reign, she was steady, compassionate, and a continuous beacon for the British people. We could all use a little Queen Elizabeth II right now.
Today, at 96 years of age, we say goodbye to Queen Elizabeth II. Wishing her family and her country the deepest of condolences.